It is amazing how someone's death can be a great loss and a great inspiration simultaneously.  That is how I feel about Marlene Hawthorne Thomas.   She was warm, bubbly, friendly, positive, yet serious and assertive all at the same time.  The day she called me for the first time,  to ask me about providing my makeup artistry for a project that she was working on, I was both shocked and intrigued at the same time.  I was a brand new makeup artist with a beginners kit and still learning the trade.  After seeing her photography, I couldn't believe that she wanted me to work with her.  I felt inadequate and unprepared to work with a photographer  with such skill.  Everything inside me wanted to make up an excuse about why I couldn't do it.  I imagined what it would be like to be a photo shoot with a woman who produced such beautiful photos and I could not imagine me being a part of that process.  However, when I spoke with Marlene on the phone, she was so easy going and down to earth that I told her how I felt.  "You'll be fine, we'll have fun!" she said, and that was the end of my fear and intimidation.
We met on January 7th, 2010  and from the very first time I was in her presence, she changed my life.  Marlene had that kind of energy.  Working with her was always a rewarding, positive experience.  There was something about the warmth of her spirit that made me feel like I had known her for years.  After working with her for just one session I felt like I had connected with a new friend….and I had.  We worked together for several projects over the course of a few years and she helped me build my beginning portfolio through our work together.  The thing that I admired most about her was that, even though I was just beginning when we first met, she gave me a chance to grow and she never criticized me or made me to feel inadequate in my evolution.  I will forever be grateful to her for that.  Because I was a young artist, just beginning and she nurtured my artistic spirit.  A great deal of the confidence that I gained as an artist definitely came from working with her.  Watching her be so passionate about her art inspired me to treat my own artistic talent as sacred.  Everyone crosses our life path for a reason, and her imprint on my life was priceless.
Marlene transitioned on October 24, 2012.  I remember the date, because her last day on earth is the same date as my first day on earth.  She completed her life journey on my birthday, and once again changed my life.  There was something about her death, on the day that I celebrate another year of life that has so much spiritual significance for me.  It causes me to reflect on all that life is and how it can be so easily taken for granted.  It inspires me to do exactly what I watched Marlene do: seize the day and pursue my passions.  Here's a perfect example is this lesson that I learned from her:
Marlene and I did a few artistic boudoir sessions together, where we provided an awesome empowerment experience for women to receive professional makeup art by me and photography by Marlene.  I was always in awe of how gorgeous all of the photos turned out and would compliment her on the end result.  She would always tell me that it was my turn to get in front of the camera and allow her to photograph me.  "It will be fun!" she would say.  However, at that time I had so many insecurities about my body, my shape, and my size.  I made up excuses, telling her that I wanted to lose weight first, get in shape, and get a new wardrobe.  Little did I know that only a few years later, I would go through a self love transition and heal my relationship with my body, founding See Body. Love Self.  Now, that I have embraced my body I often have wishful thoughts about how awesome it would be to be photographed by Marlene Lillian and celebrate all of my body and beauty! However, that opportunity is gone.   What I learned from this is, "don't put off tomorrow what you can do today".  It is such an old cliche, but the TRUTH in it will set you free.  All of our insecurities, self doubts, and fears will cause us to miss out on golden opportunities that we may never have the chance to reclaim.  We must push past our fears and become who we have the power to be.  We must never take any day for granted.  Life is a gift.  That is why I am so passionate about encouraging people to love themselves and empowering women to capture their freedom on camera.  Because  just like all of the photography Marlene has gifted to the world, art leaves a memory that will never die.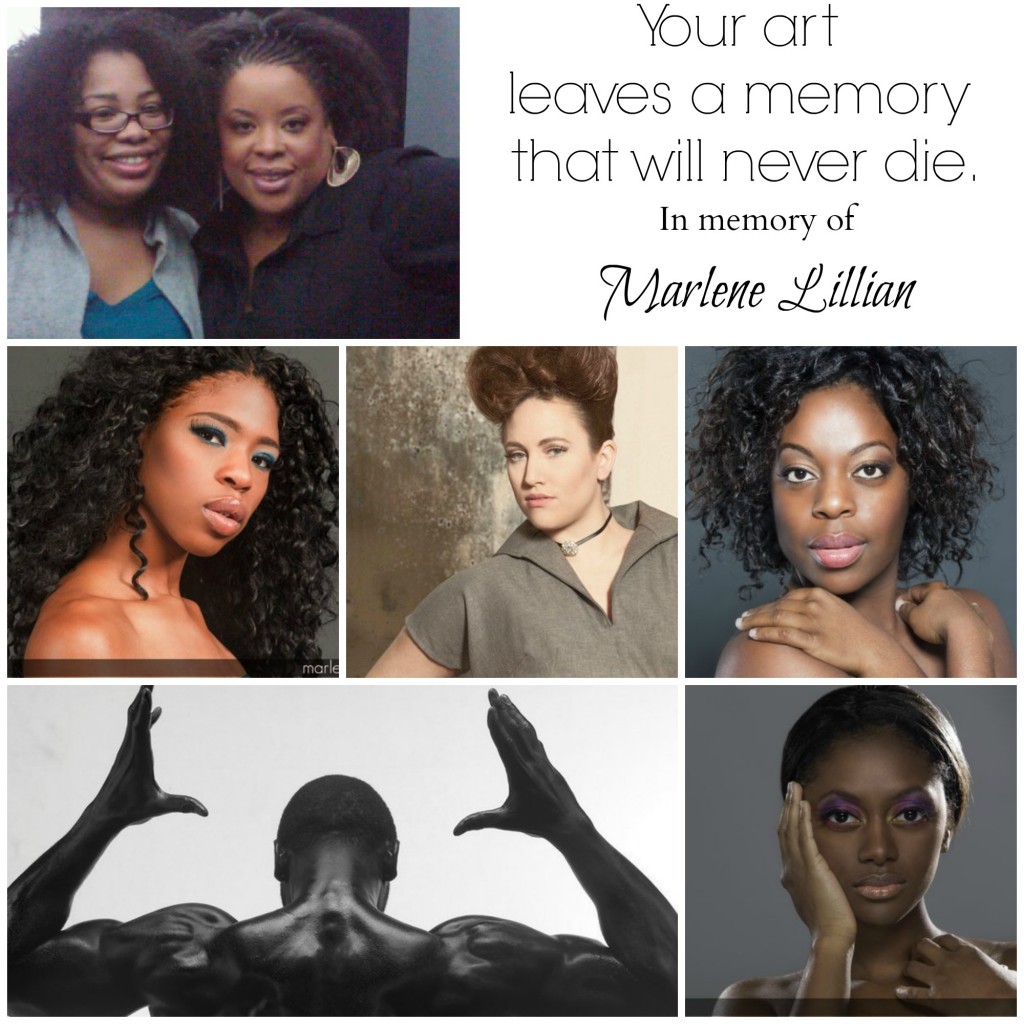 Other SBLS Posts You Will Enjoy:
The following two tabs change content below.
Ivy LaArtista is an artist, social change agent, writer, and entrepreneur who uses her talents to promote empowerment, education and self expression. As a professional makeup artist she uses her artistic talent to help women embrace their natural beauty. As the founder of See Body. Love Self. she educates about the importance of positive body relationship. As a writer and speaker she shares her life story through "Naked" words.
Latest posts by Ivy LaArtista (see all)